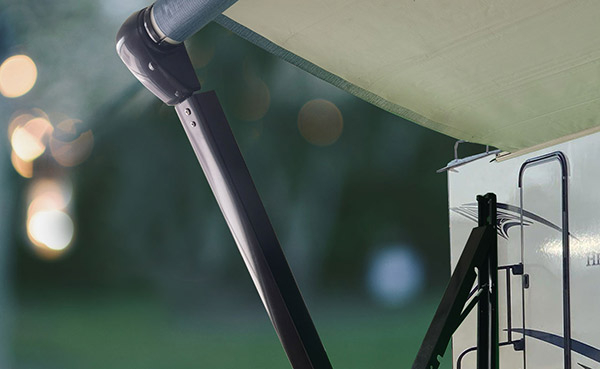 When it's time to repair or replace your RV awning fabric, look no further than RVeaves. We have the RV awning replacement fabric you need to enjoy your next camping adventure with shade, protection and style. Choose from universal sizes in multiple colors, cut-to-fit options and more.
Whether you're looking for fabrics for your patio awning, our selection of RV awning replacement fabric is thoughtfully designed and carefully manufactured.
Compatibility is a good choice! RVeaves RV awning replacement fabrics are made to fit Dometic®, Carefree™ and Solera™ awnings, so you can always find the fabric that's the right fit for your RV.
You can easily customize your campsite with the RVeaves roller assembly. Each of our RV awning complete kits comes with a roller bar, premium awning fabric in your color choice, an integrated lighting track and all the mounting hardware you need for installation.